On Friday, September 12, Bob Scinto was presented with the award for R.D. Scinto Inc, as Top Workplace in CT for 2014. This is the third year in a row that R.D. Scinto has won #1 Top Workplace, in the small company category. Click here to read the full story.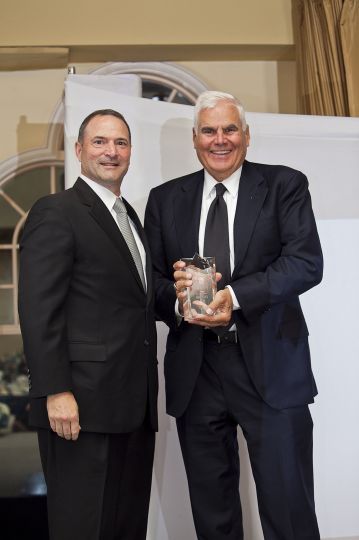 Above: Bob Scinto with president of Hearst Connecticut Media Group, Henry Haitz.
Bob proudly shows his award.