Events
2018 Events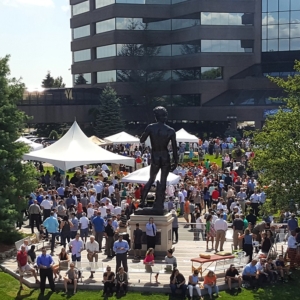 Description:
Here is a list of the 2018 events:
May 7 – 11: Vendor Fair (1 Corporate Drive, Mezz)
June 21: Happy Hour At The Towers (rain date is the 28th)
August 2: Happy Hour At The Towers (rain date is the 9th)
August 30: Labor Day Picnic
September 22 & 23: RD Scinto Family Day Carnival
December 6: Santa visit
December 10 – 14: TENT – Vendor Fair
R.D. Scinto Family Day Carnival Information:
A Letter From Bob:
Dear Friends,
It gives us great joy to have this carnival each year for you and your fellow employees. The idea is to have a wonderful day for your employees and their families. Family means cousins, children, aunts, uncles, and sometimes their friends. It doesn't mean inviting everyone on their street to the carnival. Last year, I stood at the gate and asked each person coming in who they worked for. There were several people who had no idea who invited them. This is from my personal experience.
This is an impossible thing to control from our end. All we can do is look to you to manage this situation as best you can. We do not want to take away from the fun of the day nor the reason behind it, but it is intended for our tenants and their families.
Whatever help you can be in this matter, we appreciate it.
All The Best,
Bob Scinto
F.A.Q.s
The Carnival will be held in the Corporate 3 parking lot.
Food and concessions will be available for purchase.
Beer and wine will be served by Il Palio Restaurant.
All proceeds from this event will go to local charities.
Tenants & their guests must preregister & receive wristbands in order to ride for free.
Wristbands will be available at the gate for $25
(no refunds)
No Dogs Allowed
NO WRISTBANDS WILL BE GIVEN OUT AFTER 9/20/18
There is no rain date since the event is 2 days.
Upcoming Events
There are no other upcoming events at this time.